When does my child require the help of a math teacher? When your child is struggling with understanding how math works and/or does not see the importance of math, many reasons can make it hard for them to learn. If your child is having trouble learning math the conventional way, it might be a good time to consider a math tutor or math coach.
When it comes to teaching children mathematics, we seem to undervalue the importance of using real mathematical language in everyday life. Mathematics teachers can help students at all levels to function with mathematics in everyday life. They help children with addition and subtraction, and they go beyond teaching basic mathematical concepts such as multiplication, division, addition as well as more advanced mathematics if the child has such a need.
Good math teachers are always looking for new ways to engage their students in the learning process, but they also know the importance of students' struggles. The one-on-one method of teaching math to students has been a very successful way for students to increase their math knowledge.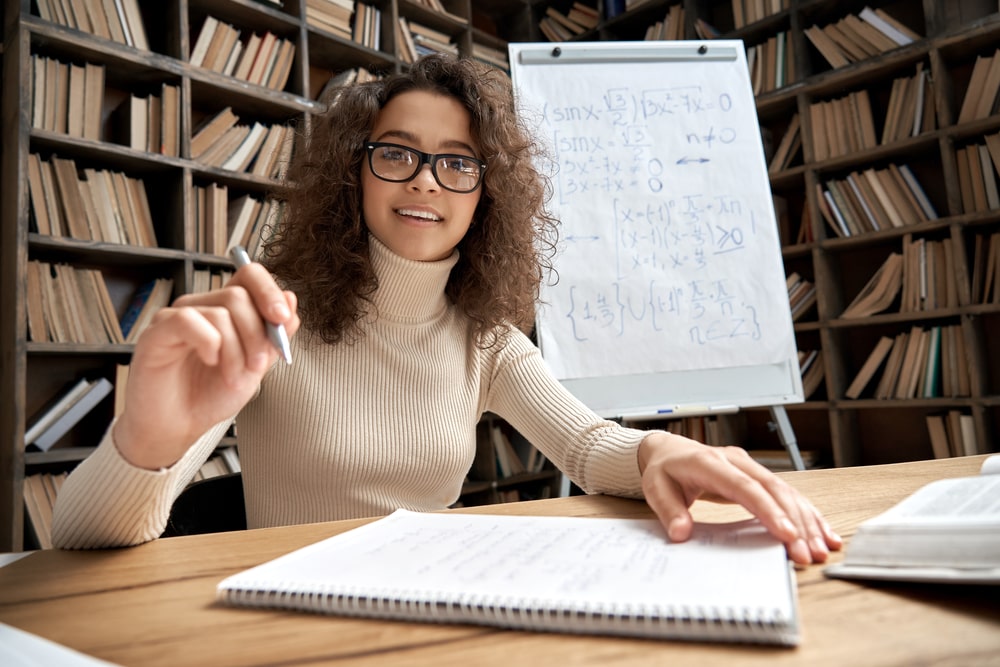 Why is my child struggling to learn math in the classroom?
Many math tutoring coaches understand that many kids have issues learning math due to many different learning styles. Because math coaches are used to helping students learn outside the typical setting, it is generally because a child is having a hard time learning in a classroom setting.
It could be because of your child's learning style. Everyone learns differently. Some people are more auditory learners and others are more visual learners, as well as there are many other kinds of learning. If your child is having trouble learning, math tutors can find your child's learning preferences. Math coaches can teach a child based on the way the child best learns.
The atmosphere is a big difference. The atmosphere in which a child learns can depend on where they sit in the classroom and how much distraction they have. As there are also different kinds of learners, there are social learners and solitary learners. Social learners do better learning in a group while solitary learners learn better in a private setting.
While it is up to parents to be the child's first and most important teacher, there may come a point when you feel you need a personal teacher - a math tutor. If your child needs one-on-one support, a math tutor for children can come in many different styles and should fit your child's current education or education. A math tutor is great if the student has problems or cannot learn math on their own.
What benefits can come along with getting a math coach for my child?
Many benefits come with having a math teacher that positively crosses over into other areas and helps set a child up for many future successes both academically and non-academically.
A math teacher can increase your chances of doing well on standardized tests like the SAT and ACT, and increase your child's chances of doing well on math tests. Your child will achieve higher scores and their academic confidence will improve.
Your child can learn tips and strategies that can improve their learning, especially in other topics such as reading, writing, math, and math history.
Your child's math coaches can build a close and trusting relationship and work with your child in the long term which will help your child with trusting and connecting with other teachers in different topics of learning. It is common for your children to learn organizational strategies and work on other areas of their academic performance.
Your child can influence other children. They can help your child increase their motivation to succeed and can be a mentor for students - this is common throughout academics and sports. Your child receives focused attention tailored to their needs and can share with and lead other children with the information they learn.
How will I know when it is a good time to get a math coach?
Look for signs of serious frustration, as this can mean the child does not understand what is being taught in the classroom.
If your child's teacher thinks he is struggling more than other students, pay attention to what the teacher says. Ask the other teachers if they know of problems with the child, or are concerned about the behaviour of the teachers in general. Once you know where the problem lies, you can work with the teacher or tutor to create a plan to solve it.
To teach a student mathematics successfully, the teacher must have a solid background in mathematical discipline and education.
You are not alone if your child is struggling with math. Many math tutors in the Calgary area have heard many stories coming from parents of the multitude of reasons their children have been struggling when learning math.
If your child is intuitive and expresses that they want a tutor, it is important to listen to their concerns and seek help with math tutoring. A math coach will also consult with the child's parents to understand how the children will be completing their math homework. The tutor might find many academic weaknesses and strengths in the child that they will convey to parents to best support the child in their academic future.